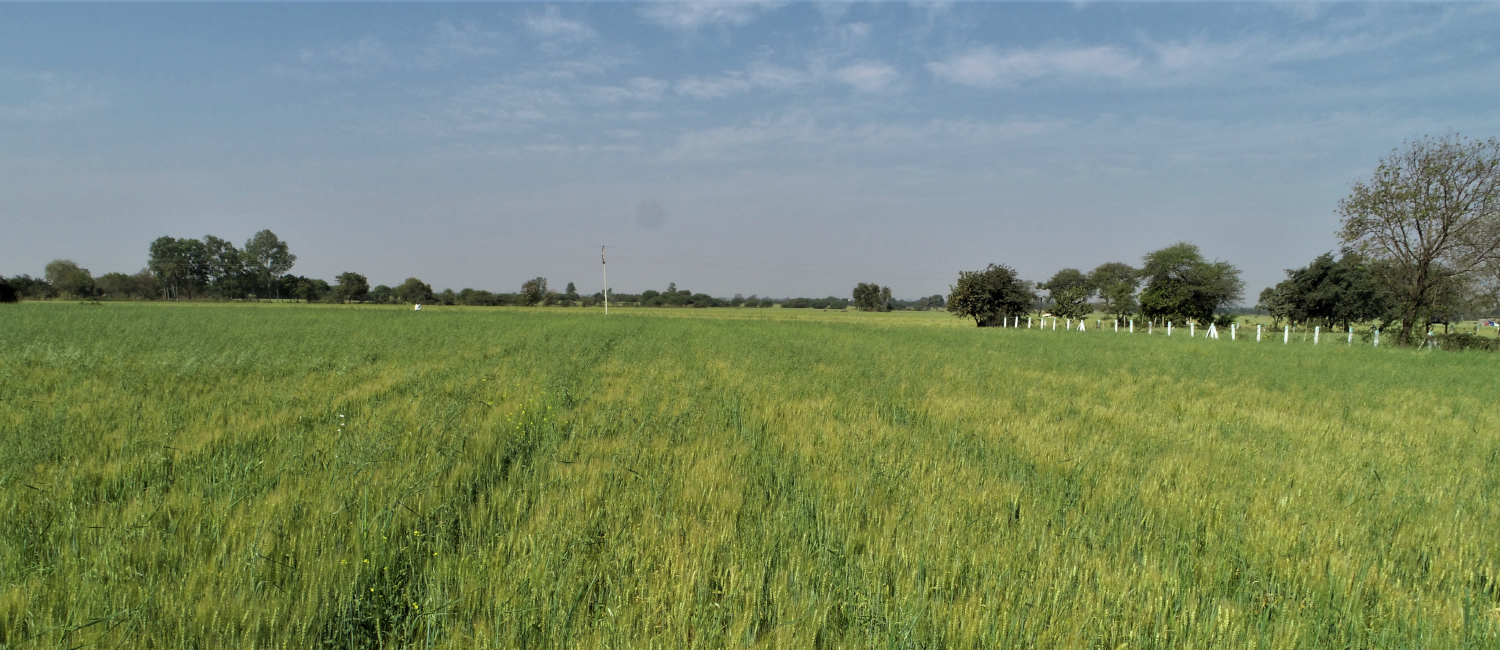 Apart from theoretical subjects and practical sessions, seminars and Research work/project also plays an important role in M.Sc. Agriculture program.

A wide range of specialization,

Like a variety of subjects, this programme offers a variety of employment opportunities too.
M.Sc. in Agriculture at the school of Agriculture is typically pursued by students who have an interest in the advanced study in the field of Agriculture, Plant Biotechnology and Biochemistry, Livestock breeding and management etc. It is one of the best PostGraduate denominations available for the students, after completing B.Sc. Agriculture. This programme at Renaissance University has a brilliantly chalked out pedagogy, which is a fantabulous blend of theoretical and practical subjects. Based on the choice of subjects, students may specialize in disciplines within the sector of Agriculture Science.
M.Sc. Agriculture offers a variety of specialization options including:
Plant Biology

Plantation management

Agricultural machinery

Biochemistry

Marketing and Management aspects of the Agriculture sector etc.
Precisely it customizes concepts of science and biology to improve agricultural productivity. It also focuses on managerial aspects related to this sector. Contemporary topics/ subjects one can expect in this course are Biochemistry, Microbiology, Plant Physiology, Plant Biology, Molecular Biology, Biotechnology, Plant Breeding, Plant Genetics, Seed Technology, Agricultural Meteorology, Agronomy, Soil Science and Engineering, Nematology, Plant Pathology, Agricultural Economics, Agricultural Extensions, Statistics, Fruit and Vegetable Science, Floriculture, Medicinal Plants, Ornamental Plants etc.
There are a plethora of opportunities in Government as well as Private sector for a postgraduate from the School of Agriculture. In the Government sector, State Agriculture Departments recruits M.Sc. (Agriculture) to fill up Officer level posts. Government Colleges also hire M.Sc. (Agriculture) degree holders to work as Lecturers. Government Banks also hire them to fill up Officer level posts (that primarily deals with Agriculture related loans). In Private Sector one may find jobs of Managers at Plantations, as Officers at Fertilizer Manufacturing firms, Agriculture Machinery Industries, Agricultural Products Marketing firms, Food Processing firms etc. One may also work as a Lecturer in Private Colleges. Some other options are Research Officer, Quality Assurance Officer, Agriculture Officer, Agriculture Loan Officer (in Banks), Production Manager, Operations Manager, Farm Manager, Lecturers, Sales Officer.
Bachelor's degree in B.SC. Agriculture or an equivalent examination with a minimum aggregate score of 50% (for SC/ST/OBC 45%) from a recognized University.
Course Fees
58,000/- PER YEAR
DR. VS Pal
HOD- School of Agriculture
Anshu Pal
School of Agriculture
Harishchandra Patel
School of Agriculture
Manoj Mukati
School of Agriculture
Niharika Ganasan
School of Agriculture